The sweet wine Samos Vin Doux (vintage 2018) of the UWC SAMOS was awarded the GRAND GOLD medal in the wine competition Selections Mondiales des Vins, making it stand out among 1.564 wines from 34 countries.


Of the wines that participated, only 6 received the Grand Gold medal.  The tastings took place in Quebec, Canada, from 56 internationally distinguished judges who tasted varieties and labels of the international vineyard.

This significant distinction of the Grand Gold for the Samos Vin Doux 2018, the "flagship" sweet wine of the United Winemaking Agricutlural Cooperative of Samos which has been exported to Canada for approximately 4 decades, is a triumphant validation of the quality and the potential of the varietal White Muscat of Samos.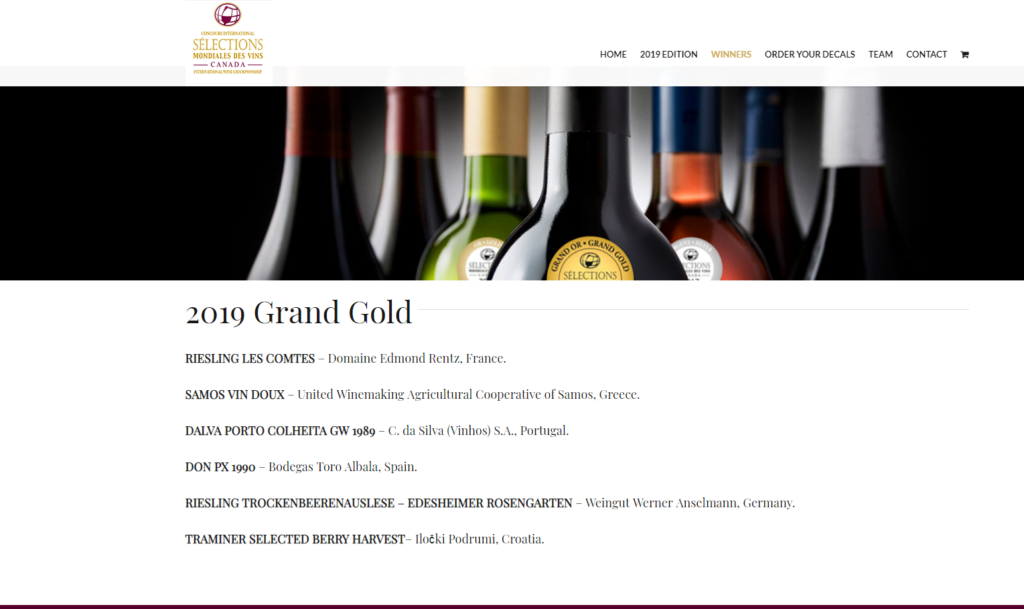 Experienced producers ensure the careful vine growing, in a high-drainage soil within a P.D.O. viticultural zone favoured by a diverse microclimate.  Add to that the excellent winemaking, and the result is Samos Vin Doux, a sweet wine which is considered to be the perfect example of wines of its style.  

Rich body, exceptional balance, aromatic complexity in the nose and mouth, are just some of the Samos Vin Doux's quality characteristics which have placed it no 1 in the sales of sweet wines in Greece and have given it the ticket to travel to more than 20 countries worldwide.